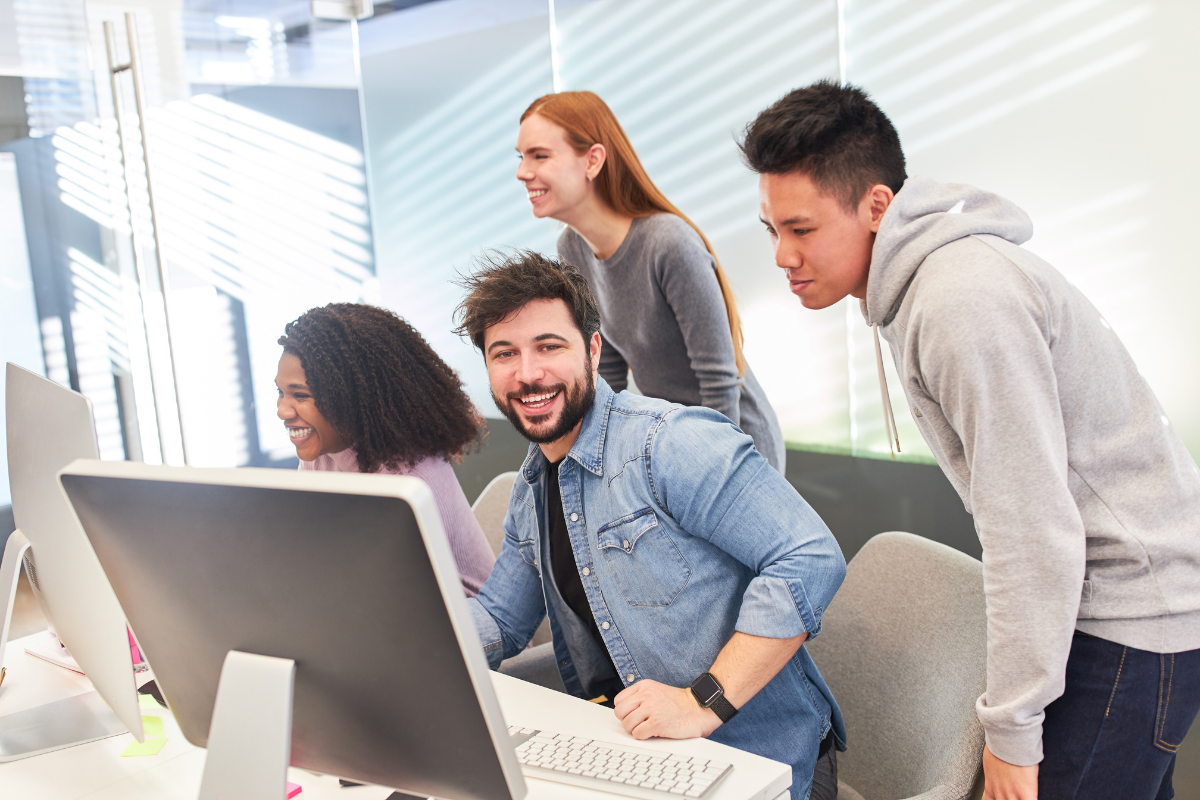 Our agency has a team of digital marketing specialists offering SEO, PPC, social media, content marketing and conversion rate optimisation support.
We use these services to identify and engage our clients' target audiences in order to convert leads into sales. We utilise all available data to carefully consider and optimise websites and campaigns to ensure the best return on investment for our clients. We have proven that a combined approach, which utilises all these digital marketing services substantially increases online traffic.
Brand Awareness
Build relationships and share your company values with well-crafted content tailored to your brand and target audience.
Business
Growth
Accelerate business growth and profit with tried and tested digital marketing methods, including SEO, PPC, social media and more.
Return On Investment
Increase your return on investment with expertly delivered digital marketing solutions.
SEO Services
We'll help you improve your site's organic traffic and conversions with an ongoing SEO strategy.
The top-ranking search results should be the most relevant websites for a user's search query. Your strategy should focus on attracting users who will engage and convert. Not only should you target the right phrases, your landing pages need to be tailored to the user to provide the greatest user experience.
We research and analyse your website, your target audience and the competition to inform our search engine optimisation campaign. We'll then formulate a plan to adjust content, enhance design and improve site health, while carefully promoting your website online.
Every business and website is different which is why we always create a bespoke strategy for our clients. We need to understand your business, your goals, and your competitors to deliver a strategy that gets you results.
Pay Per Click (PPC) Services
We create effective PPC strategies to boost website visibility, increase leads, traffic and sales, and maximise your company's online potential.
Get your adverts shown in the right places, to target the right people, with Pay Per Click specialists.
Pay per click is a form of paid online advertising that can supply you with instant traffic to your website, making it a perfect marketing tool for your business. Google Ads is the biggest platform in the marketplace and is mostly synonymous with PPC in the industry. Google's search results pages are extremely crowded and paid ads provide you with immediate visibility. Working with a PPC agency led by Pay Per Click consultants is the fastest way to obtain clicks, visits and leads for your website.
As Pay Per Click specialists our services will ensure that your paid ads budget goes further, encompassing Google search, display, shopping and Bing.
What are the benefits?
Paid search is often a key component in a broader successful marketing strategy and effective PPC ads can help you stand out from the crowd and increase brand awareness. Some benefits of paid advertising services include:
Get a Leg-Up

Optimised Leads

Boost Your Brand

Track Conversions

Develop Keyword Strategy
Building leads for the long term
Paid search can attract new customers quickly, and give your organic search efforts time to pay off and start to bring in long-term and more cost-effective website traffic. PPC audits conducted by a PPC consultant will review any existing campaign you have set up, and find areas for optimisation to yield you better results.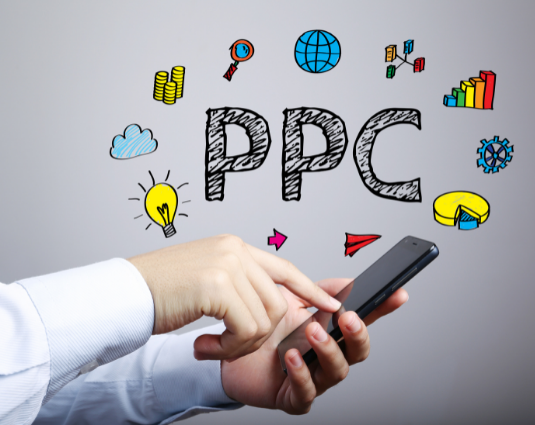 PPC Campaign Management Services
With an agreed monthly budget, our dedicated team can generate PPC results that will transform your business. Our PPC contracts are flexible, so we can start, stop, pause or amend your adverts at any time to suit your needs and budgets.
Our pay per click service comprises of budget management, keyword bidding, advert creation, on-going campaign monitoring and reporting.
Before the campaign begins, we'll discuss your objectives with you and recommend the campaigns and spend to achieve this. As part of our PPC management service, we'll also set up conversion tracking so that you can monitor your return on investment. Tracking conversions correctly is essential to measure results but also to help inform your decision-making when it comes to your marketing.
Social Media Marketing
We plan, implement, and deliver exciting and engaging social media marketing strategies for businesses.
Grow your business through social media marketing
Social media is the perfect tool to increase your online visibility, enabling you to share content and build relationships with new leads and existing customers. With over 4.5 billion users all over the world, social media is a key component of modern-day culture, and so for businesses it provides an exciting opportunity to grow by reinforcing your brand, services, and products.
Not only is social media an incredible promotional tool that can help you reach people you otherwise might not be able to with traditional marketing and advertising practices, but maintaining an active social media presence can also help strengthen customer service efforts.
Adding variety to your social media strategy
Social media marketing is most effective when integrated with your wider marketing efforts and, if managed properly, can become a key asset in achieving your business goals. Combined with SEO and content marketing, social media can project your voice online and boost the number of visitors to your website. Social media is also a primary way to build brand personality, surrounding your business with an engaging and communication-driven persona that helps build customer loyalty and familiarity.
Our internal team can ensure your social media output is engaging and varied through using graphics, video, blog posts and much more to keep your digital touchpoints appealing. With skills in creating all types of long and short-form content, interactive content, and targeted content, our social media team can bolster your social media profiles with exciting, engaging, and data-driven touchpoints.
Social media marketing increases engagement with your business and generates new opportunities for you. From product launches to sharing company news and running competitions, having a strong presence across multiple digital channels is vital for businesses.
Build an audience

Increase brand awareness

Boost your website visitors

Measure your success

Social listening